by Dan Pine, j. staff | Thursday, September 22, 2016 | Jweekly.com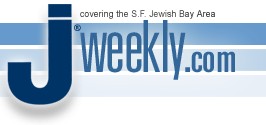 Reshef, along with 102 other IDF generals, wrote to Israeli Prime Minister Benjamin Netanyahu last year, urging him to take unilateral action to improve security for Israelis and Palestinians, and thus preserve prospects for a two-state solution.
He never received a reply, but from there Reshef, 78, launched Commanders for Israel's Security (CIS), an organization that now includes more than 200 former Mossad, IDF, police and Shabak (internal security) senior officials. Their mission is to promote an initiative that will end the stalemate between Israel and the Palestinians.
They call the initiative "Security First," and though it includes provisions included in previous proposals, this one doesn't require negotiations or international approval to move forward. Israel can go it alone.
"Israel doesn't need a partner to conduct or implement this plan," Reshef said during a visit to J.'s office in San Francisco. "It can be done independently without a second or third party. There are no more excuses."
Working with the Israel Policy Forum, an organization that promotes the two-state solution, Reshef is touring the United States to tout the plan. He says the aim of "Security First" is to enhance the security of Israelis and Palestinians by taking unilateral steps in Gaza, Jerusalem and the West Bank.
Those steps include a freeze on Jewish settlement construction east of the security fence, encouraging Jews in the West Bank to relocate back to Israel proper, and for Israel to unambiguously renounce territorial claims to Palestinian lands.
If that sounds too accommodating to the Palestinians, the plan also calls for completing the entire security barrier between Israel and the West Bank (60 percent of it has been constructed) as well as sustaining Israel's military presence in the territory until passage of a permanent status agreement.
Reshef blamed right-wing politicians aligned with the settler movement for preventing completion of the fence. A completed barrier would establish a de facto border with a Palestinian state, he said, which is unacceptable to those hoping to annex the West Bank or maintain the status quo indefinitely.
"When you speak in private with Palestinians, they would accept the security fence as long as it is part of a wider future plan," Reshef added. "They don't care about the fence."
In Gaza, which is under the control of Hamas, "Security First" would increase the supply of goods Israel allows through the border, augment water and electricity service, authorize more Israeli work permits for Gazans and facilitate construction of a seaport under the auspices of the Palestinian Authority and not Hamas — which since 1997 has been designated by the U.S. State Department as a foreign terrorist organization.
Finally, in Jerusalem, the plan would complete the security barrier between the city and the West Bank, beef up law enforcement in Palestinian neighborhoods to reduce crime, smuggling and terror, draft a master plan for a Palestinian Jerusalem, and maintain the status quo of Muslim control of the Temple Mount.
These are only a fraction of measures called for in the plan (available at http://www.en.cis.org.il).
"My colleagues were starving for a change," Reshef said of the CIS. "They are as worried as me. We will support any leader who accepts our vision and plan. Israel can and should take the initiative."
Reshef carries considerable weight in Israeli society. He is a war hero, having led the vastly outnumbered 14th armored brigade across the Suez Canal in the 1973 Yom Kippur War, including fighting in one of the bloodiest tank battles in history. "I lost 302 people," he reflected. "I'm here because [the Egyptians] missed me."
He rose through the ranks to become a major general, and later retired to private life though he remains in the reserves. Years later, the ever-worsening state of affairs between Israel and the Palestinians brought him back to public life.
Reshef believes the root of Palestinian terror is deteriorating economic conditions in Gaza and the West Bank. When asked about relentless Palestinian incitement against Jews and Israelis, he says that problem can be dealt with in a permanent status agreement. For now, he believes, security comes first.
"We concern ourselves with what can be done on the Israeli side," he said. "We don't want to blame the other party. Let's see what can be done by us independently."
So far, Reshef and his colleagues have presented the plan to several Israeli government figures, including Netanyahu and President Reuven Rivlin. In November, his group will launch a media campaign to win over the Israeli public to the "Security First" package.
And he stresses it is a package that should not be amended like a bill in Congress.
"If someone thinks he is clever enough to adopt just a part of it, we say you are not solving the problem, you postpone it," Reshef notes. "But eventually you will face it once again and then it might be more terrible."